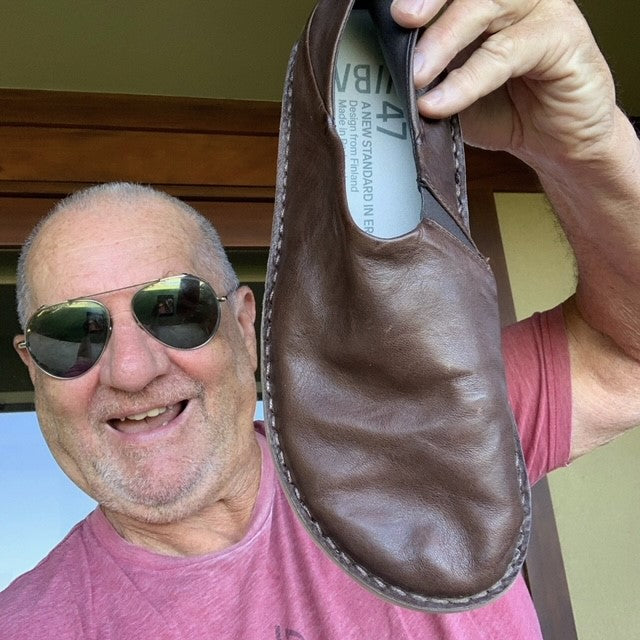 Love and Marriage
Any idea who the handsome man in this picture is?
Yes, you got it! 
The famous shoe salesperson Al Bundy, known to his friends as Ed O´Neill, showing off his pair of well-worn VIBAe shoes. (Apologies, if you now have the Love and Marriage theme song playing in your head on a loop.)
The ultimate "grumpy shoe dog" chooses to wear VIBAe and look, he´s smiling! He would have loved his job as a shoe salesperson if he worked at VIBAe, don´t you think?

To us, everyone who wears our shoes is a celebrity, so please post your pics on social media with your favourite VIBAe shoes and tag us, we absolutely LOVE seeing our shoes worn by YOU!


Love and marriage, love and marriage, go together like a… (finish sentence if you´re a Gen X like us) 😊