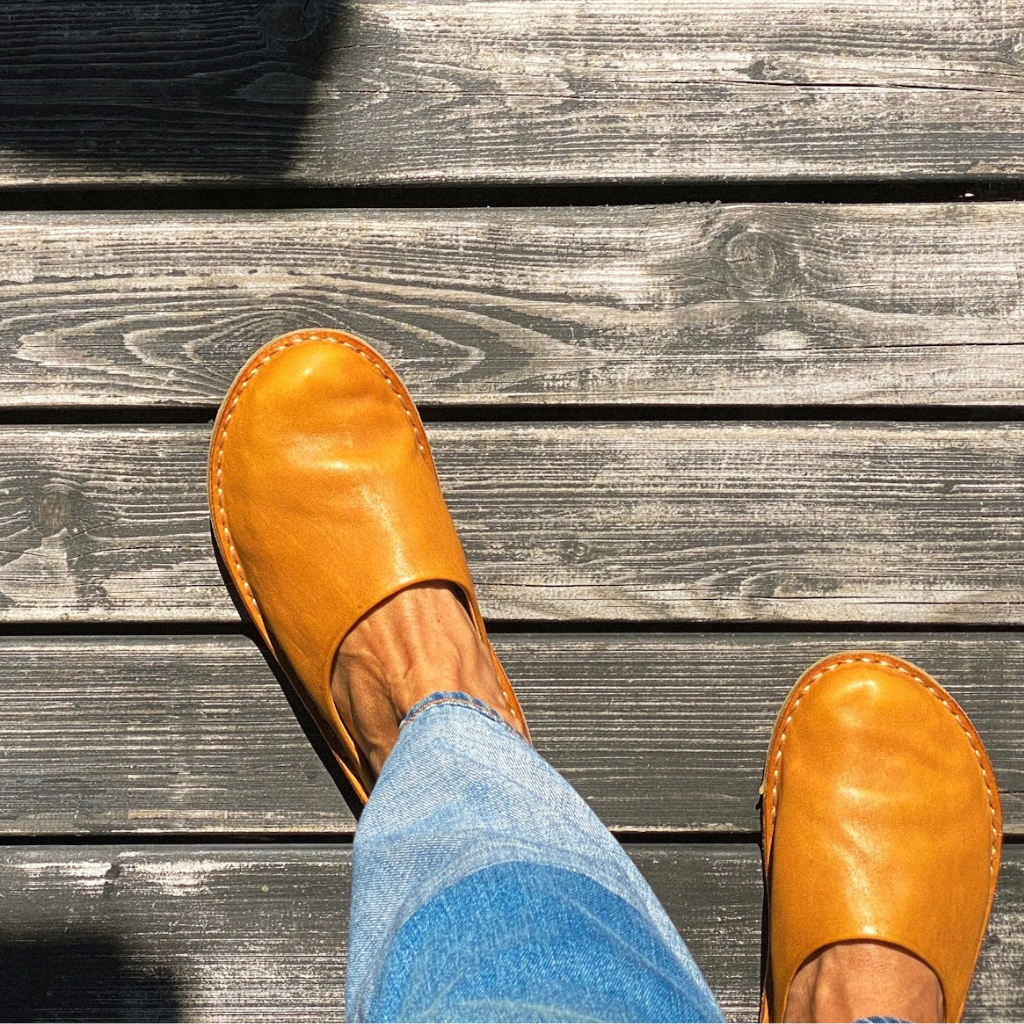 Three Questions We Get Asked the Most
Here are the three questions we get asked the most:
"THE BRAND IS FROM FINLAND?"
Yes, from Finland and from California. Many of you have enjoyed reading 

OUR STORY

, where you get to meet us VIBAe founders. Three of us are from Finland and two of us live in California, so we like to call VIBAe a Finnish-Californian brand (with good vibes!) So listen, if you have a great idea (like we did!) and want to collaborate with dear friends from the other side of the world, go for it! With all the apps and Zooms around, anything is possible!
"ARE THE SHOES COMFORTABLE FOR ALL DAY WALKING, LIKE ATHLETIC SHOES?"
As you can read from hundreds of customer reviews on our website, they are every bit as comfortable for walking as an athletic shoe. All our shoes have our removable Carbon Step™ insole. It has a similar profile to a Birkenstock footbed, but it´s soft and antimicrobial, so it´s perfect for all day walking or an eight hour work day standing on your feet.
"CAN I PURCHASE NEW INSOLES FOR MY FAVOURITE PAIR
I´VE WORN ALL SUMMER?"
Our Carbon Step™ insoles are highly durable, and there´s no need to replace them after one summer, but still... we´ve heard your wishes and the answer to this question is YES! If you want to replace the insoles of your favourite shoes for a fresh and new feeling, you can. We have the replacement Carbon Step™ insoles in Suede, Fawn Tan, Preto Black and Vegan HERE.
We´ll leave you with this sun-soaked image from our customers, a Finnish family who clearly enjoy the comfort and good vibes of VIBAe!
Keep sending us your pictures, we love them!