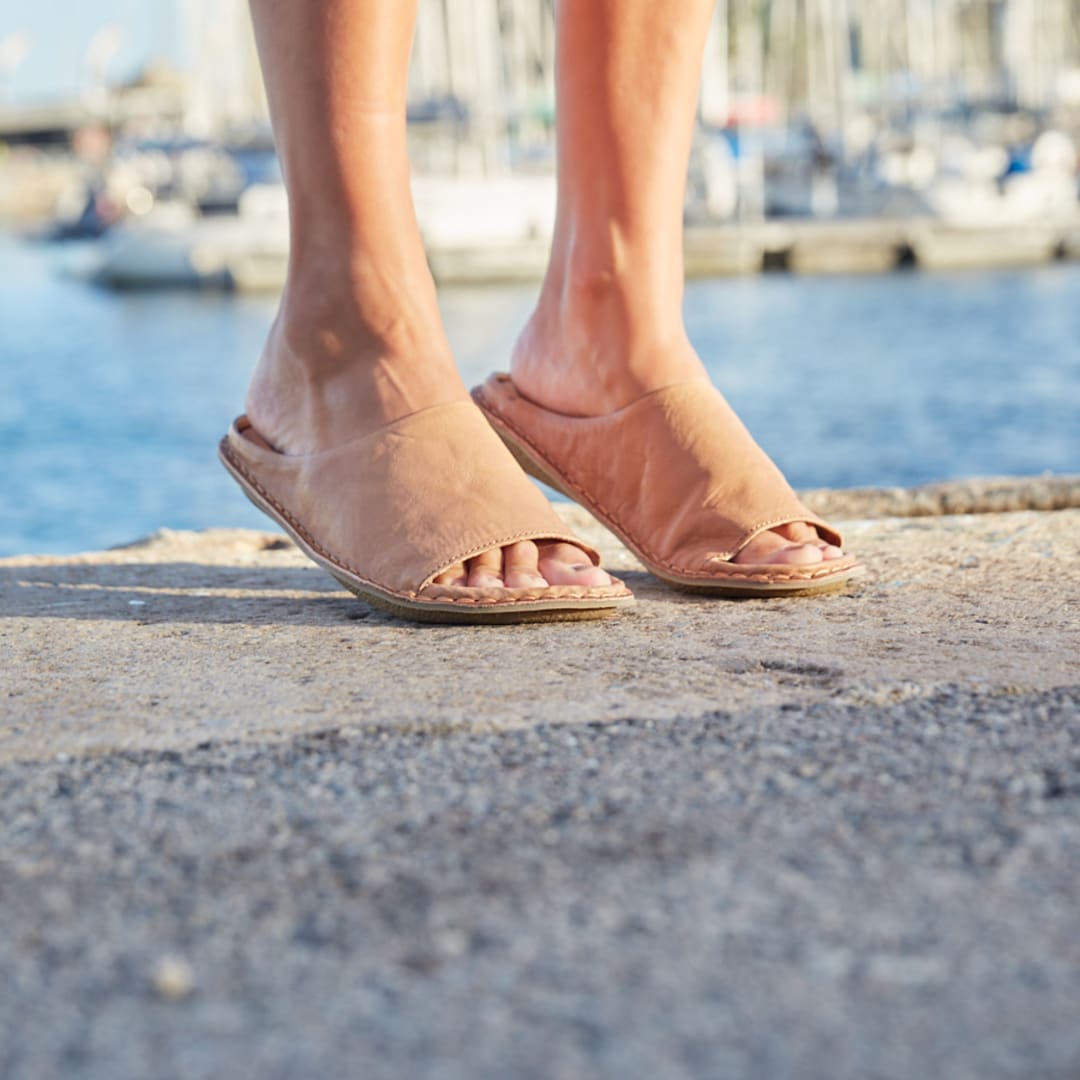 Viva la Wiggling Toes!
After a quick survey from friends and family, there are two mistakes, likely to cause a dent on the holiday budget and harm to your precious feet.
MISTAKE NUMBER ONE


It's only days until the holiday and what do you do? You run frantically around the mall in search of the perfect holiday outfits. You've pictured yourself looking just like that model on Instagram and if the shops only had just that shade of blue on sale… But they never do, but you had a VISION, so buy you must! You come home with bags of "nearly there" outfits and a bank account that sadly reminds you: A third of your holiday budget was actually spent right here, at your local mall.

TRUTH BOMB
 
You do not need to buy clothes before the trip! We all know we end up wearing the comfy old clothes anyway. And if you spend before the holiday, it might be that you can't afford the perfect item of clothing you found at that picturesque boutique next to your hotel. (Speaking of experience here.) So go ahead, pack your well-worn old clothes that you love and feel comfortable in. You're going on holiday to enjoy the sights, smells, and atmosphere. Everything is so NEW, you don't need the added pressure of feeling insecure in the hastily bought NEW clothes as well. 

MISTAKE NUMBER TWO


The strappy sandals that were on sale… they'll be ok, right? Raise your hand if this sounds familiar:  You've convinced yourself that they'll be ok, but for some reason, you end up packing a pack of Compeeds for blister care too. Hmm. 

TRUTH BOMB


What do we do on holidays? We walk! So why is that the shoes are less important in our minds than the clothes? No more, we say! You deserve to enjoy your holiday without blisters and swollen, aching feet. Your feet and toes want to breathe, and your soles want comfort and ease!

 
Many of you we love to call VIBAe Tribe, have come to our stores for the first time to fight mistake number two. You too are long time sufferers of the Compeed-shaped tan lines on your feet and you're looking for the best shoe possible for your trip. 
We assume you already have a pair of VIBAe shoes, so pack them and you know for sure you'll be comfortable on your holiday. Have an extra Aperol Spritz on the money you saved on Compeeds 😊

 
And if you don't yet own a pair, might we suggest…
drumroll please…
 
We have created the best open toe sandal for your holiday needs, the Saint Tropez! Viva la wiggling toes, there is airflow for even the hottest destinations!
Our sandal is inspired by the glamour and elegance of the Saint Tropez location, famous for its luxurious beaches and fashionable lifestyle. Slip into our open-toe sandals and feel like a celebrity on your vacation. And you know what? These sandals might make your favourite old summer clothes feel… kinda new!

Remember, happiness starts with your feet!