ZUMA Leather Cognac Brown/Honey
VIBAe ZUMA Leather Cognac Brown/Honey, the slip-on with a collapsible heel, is made from premium vegetable-tanned leather (chromium-free) and a Natural Rubber Sole lined with an antimicrobial and ergonomic Carbon Step™ footbed that will give you that OOHHH AAHHHH comfort feeling you've been waiting for.
These are the ultimate comfy, wear everywhere shoes that are proudly handmade in a family-run factory in Portugal.
Check our sizing chart for an exact fit for you. 
Customer Reviews
Write a Review
Ask a Question
15/05/2022
I recommend this product
Confort, confort, confort!
I love the shoes that are just right. I used the size chart with my feet's length and that was exactly correct. I have extremely wide feet and I was very worried they would be tight, but no, they feel like slippers and the sole is well supported. I really am enjoying every step. The price is a bit steep, but the shoes are really worth it. I will have to save a bit longer for a second pair!
13/05/2022
I recommend this product
Soo worth it !!!!!
I was a little worried ordering from so far away, however fantastic communication, fast delivery and most important a quality product. Super comfortable. I bought 2 pair and will buy again, thankyou so much vibae.
Jackie S.

New Zealand
09/05/2022
I recommend this product
good quality
nice and comfortable footwear! i like it!
Anonymous

Switzerland
06/05/2022
I recommend this product
Fantastic. !!
Just great ! So simple yet so good !! Time will only make it better !!
Gerardo M.

Mexico
25/04/2022
I recommend this product
My first ever order
I was super impressed- I easily tracked my order and watched my shoes travelling all the way from Europe to South Africa. VIBAe was super efficient and not once did I wonder if my shoes were actually going to arrive. LOVE THEM. Super comfortable and love the fact that each shoe is handmade with the most natural materials used. Can highly recommend them!
Joanna P.

South Africa
23/03/2022
I recommend this product
Heavenly comfort
Blissful
Anonymous

United States
15/03/2022
I recommend this product
Super comfortable!
After ordering a size 6,my usual size,they were too small, so I got a size 7 in exchange. It was an easy process and Kalle was so nice and very helpful. Thanks
Barbara S.

United States
08/03/2022
I recommend this product
Very poor elastic design on top of foot
Wish I could wear these but the seam around the elastic across the top of the foot is horrible- a giant scratchy ball of thread that draws blood on my foot everytime I try to use them. I tried to see if it was a matter of building upa callous or adding a bandaid over the irritating ball of thread but it still draws blood. Will be throwing these out I guess.
Anonymous

United States
05/03/2022
I recommend this product
Fitting like a handmade glove
My favorite shoes
Anonymous

Denmark
21/02/2022
I recommend this product
Please make the exchange of goods
I ordered the size of 44 in Russia, and this is 29 cm, and you sent a little size. I come in exchange for size 45- 29 cm Прошу обменять обувь на размер 45 так как присланный экземпляр не соответствует размеру российскому 44.
Pushkarev A.

Russia
20/02/2022
I recommend this product
Too tight across instep
I have a high instep. I found this shoe too tight across the top of my foot. Hopefully they will stretch over time as I like everything else about the shoe.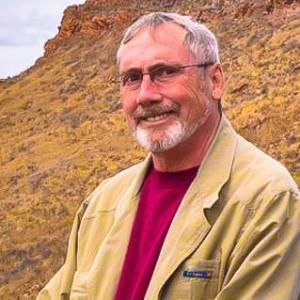 RL
Robert L.

United States
17/02/2022
I recommend this product
The epitome of comfort.
I was initially reluctant to order shoes online that would ship from Finland. My concerns were, what if they don't fit, I don't like them and how long would they take to arrive? But after a few conversations with Ludovic from the Malibu California location I was put at ease. So I decided to place my order and I am so happy I did! I am a Chef so comfortable shoes are extremely important to me. Unbelievably the shoes arrived in less than five days and look exactly as advertised. They are buttery soft, well made with attention to detail and had that broken-in feel to them already. Rarely do shoes fit like a glove but these do! The bottom sole is made with natural rubber and happens to be slip resistant which is very important when working in the kitchen. These shoes are the epitome of comfort and one of the best purchases I've ever made. If you're looking for a beautifully crafted, stylish and comfortable shoe, look no further!
Greg A.

United States