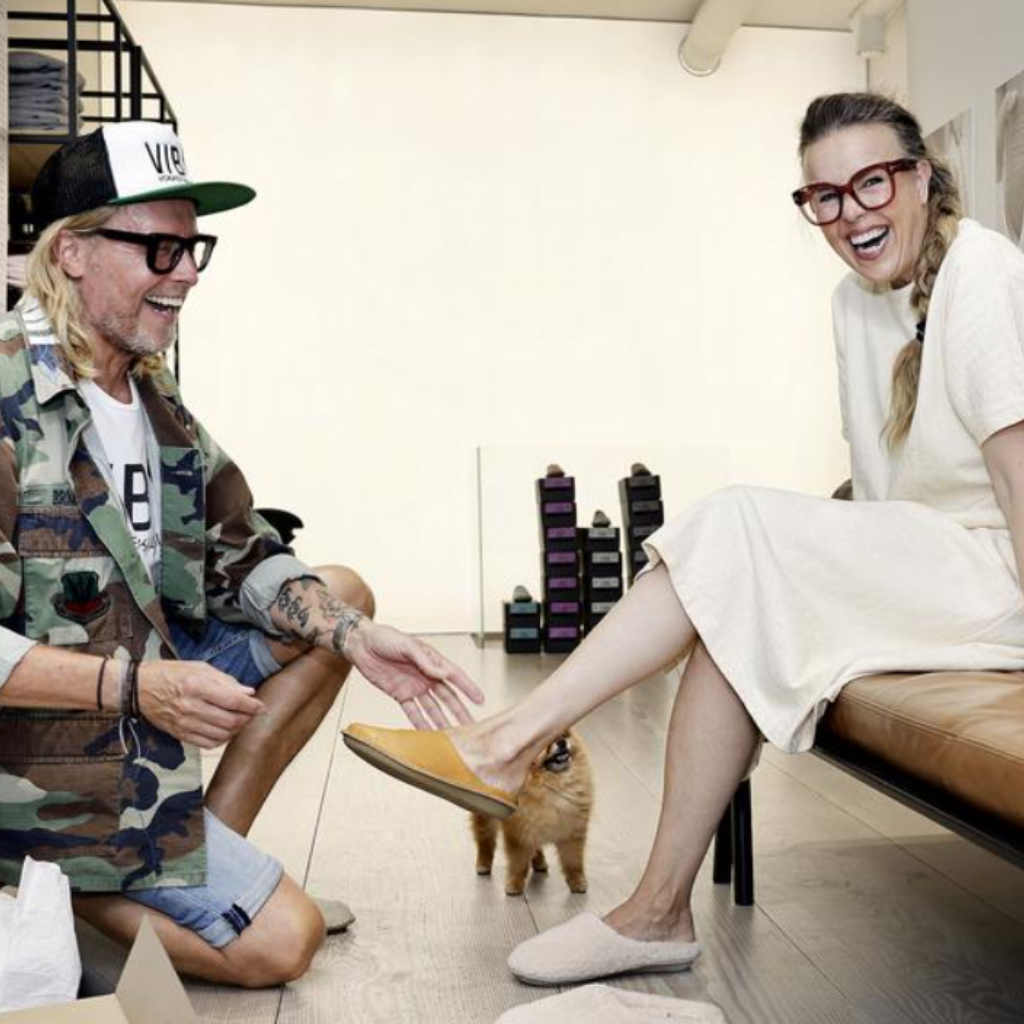 From Finland to Your Feet: The Inspiring Journey of VIBAe
Greetings from Finland, where VIBAe was born!


We'd like to share a bit more of
OUR STORY
with you. Kauppalehti did a feature on VIBAe, interviewing Minna and Kalle here in Finland, and we love how the article turned out, thank you to reporter Kati Munkki!
Kauppalehti is a Finnish business-oriented newspaper and online publication known for providing news and information related to business, finance, and the economy in Finland.


Here are a few translated portions of our story:


"The 'e' in the company's name signifies that the shoes are ergonomic, ecological, and ethically made."


"The word VIBA, Finnish for vibes, is all about the good vibes one gets from the shoes," says co-founder and CEO Kalle Gummerus.


"VIBAe is not just a passing fashion phenomenon because it all starts with your well-being. When your feet are happy, your whole body is happy. We see this as the new Birkenstock, even though they started somewhere in the 1800s," laughs Kalle Gummerus.


VIBAe has only been around for three years. But the shoe business is not unfamiliar to the couple: in 2014, the Gummerus´s imported the popular linen Otz-shoes from the United States to Finland.


"I had contacted Otz in California, but initially, they thought there was no market here. Eventually, out of pity, they sent us a collection," says Minna Gummerus.
It was spring 2014 when the Gummerus´s received 4,000 pairs of shoes. Hobby Hall (an online store) had promised to put 400 of them up for sale, even though the contact person was afraid he´d lose his job due to the agreement. Consumers were generally cautious about buying, lifestyle stores weren't interested in selling shoes, and their friends thought they were crazy."



"During May Day week in 2014, the couple opened a 16-square-meter pop-up shop on Mikonkatu in Helsinki and sold all the shoes. Hobby Hall did the same.
"That's where it all started. At our peak, we had 120 resellers in Finland, and we grew Otz to the point where we sold the most in the world."

According to the Gummerus´s, the only drawbacks of Otz were related to their origins: the American company was sold to South Korea, and the shoes were manufactured in China.

"However, that motivated us to create a similar but even more comfortable shoe with European production."

Through the Otz collaboration, the Gummerus´s got to know celebrated footwear designer Ludo Malmoux.

"We became good friends, and we contacted him with our idea. Ludo and his wife Tammy became partners. In addition, online marketing expert Hannu Salminen came onboard," says Kalle Gummerus.

In September 2019, the Malmoux´s came to Finland. The couples spent time at the Gummerus´s summer home in Uusikaupunki, travelled in a camper van to Lapland, and leaned into the wind on top of Saana Mountain. During these miles travelled together, VIBAe took shape, and already in October, they went to Portugal to explore potential production partners.

VIBAe emphasizes a personal touch.

"We work in the store ourselves. Customers become friends."

It's also, in a way, the couples goal: to create a community around the shoes.

"Usually, brands target a specific demographic, but for us, it's a way of life. A skateboarder and a ninety-year-old can wear the same shoes," explains Minna Gummerus.

Community is also emphasized in business: Kalle's sister handles VIBAe's customer service and, along with her husband, manages the Barcelona flagship store, while Kalle's retired mother takes care of the Helsinki flagship store on Saturdays.

Meanwhile, Minna's father is welding additional shelves for the store for the upcoming shoe models."

This is so true, and we are glad the reporter captured this - we are all about family and community!

It's difficult to believe that our story is only three years old – just a toddler!

The first VIBAe shoes to be born were the linen Zuma shoes, named after Zuma Beach near Ludo and Tammy´s home and flagship store in Malibu. We have them for toddlers now too! :)

Do you already own a pair?

Take care and remember – happiness starts with your feet!

PS. Photos from the Kauppalehti article by Outi Järvinen.