COMFORTABLE STEPS WITH
Carbon Step™ footbed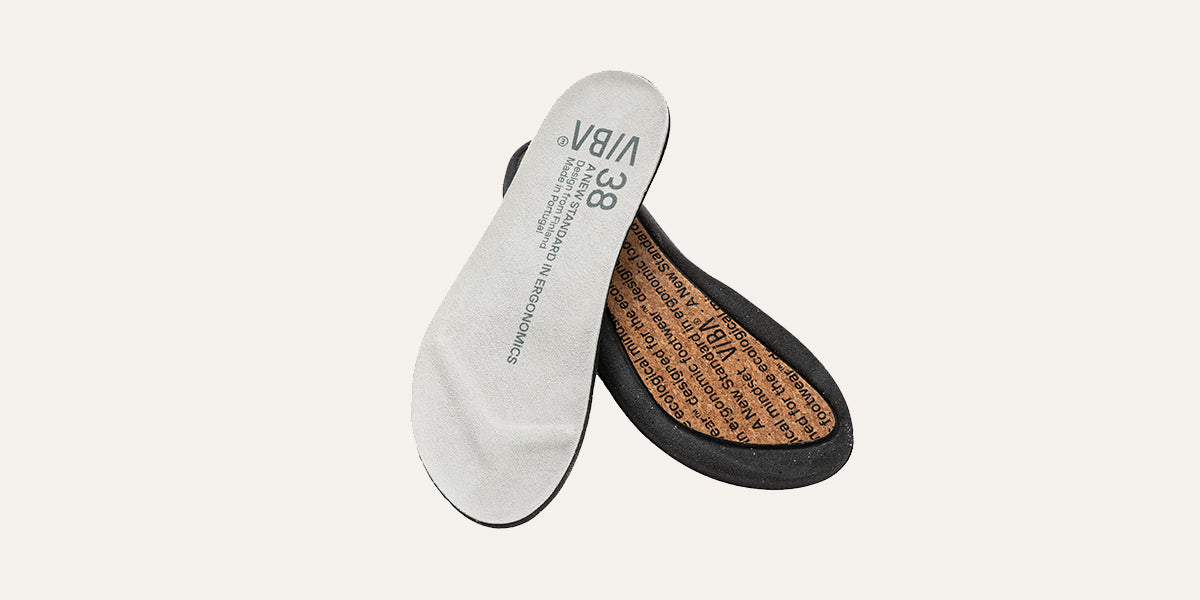 The soul of VIBAe footwear is the removable Carbon Step™ insole. The contoured 11/14/7 formula (11 mm of heel cushion, 14 mm of arch support, and 7 mm in the forefoot) provides the ultimate comfort and will naturally compress to follow your foot profile into a neutral position.
The open cell structure of the polyurethane composition retains the bouncy feeling and helps to prevent bacterial growth to combat foot odor. The cork shank works as a thermal insulator and provides structure and protection to the underside of the insole for longevity.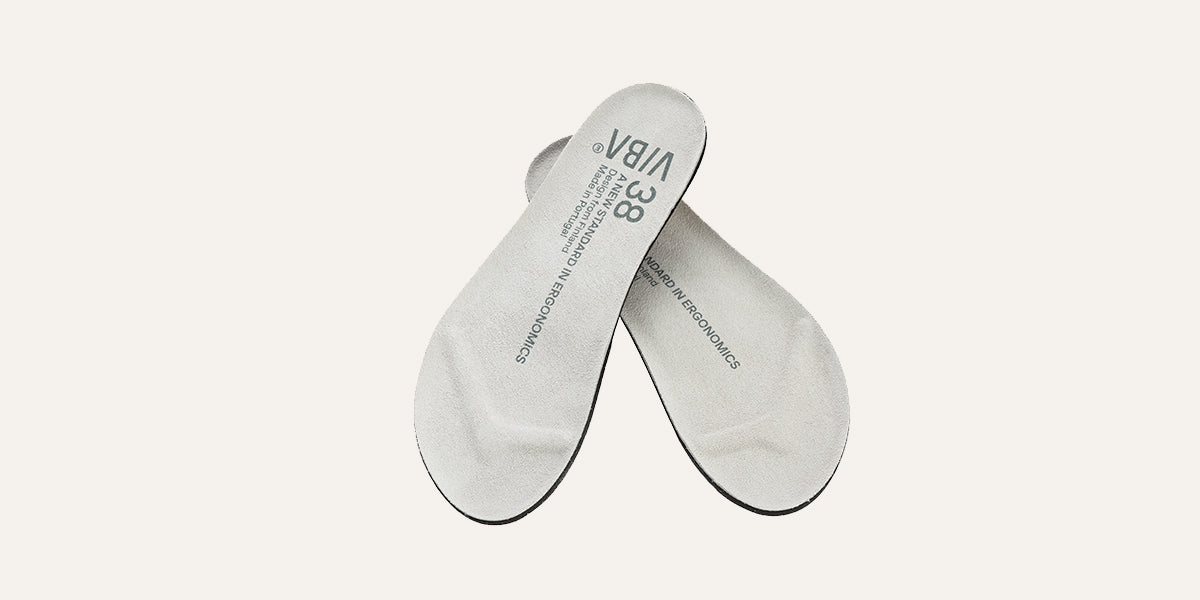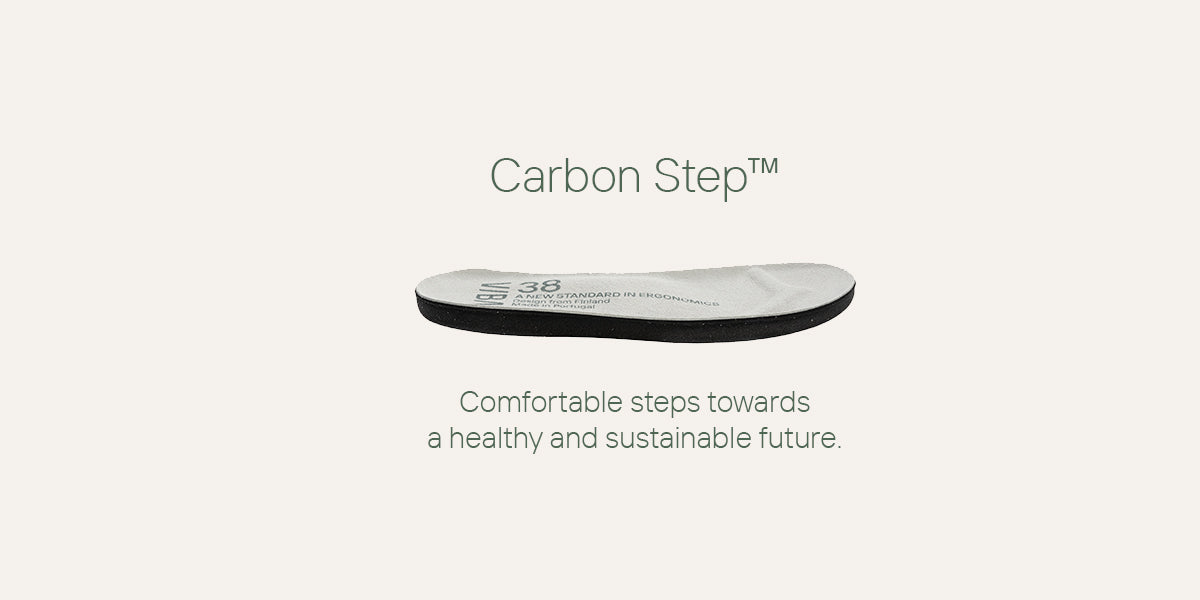 With Carbon Step™, you take comfortable steps towards a healthy and sustainable future.